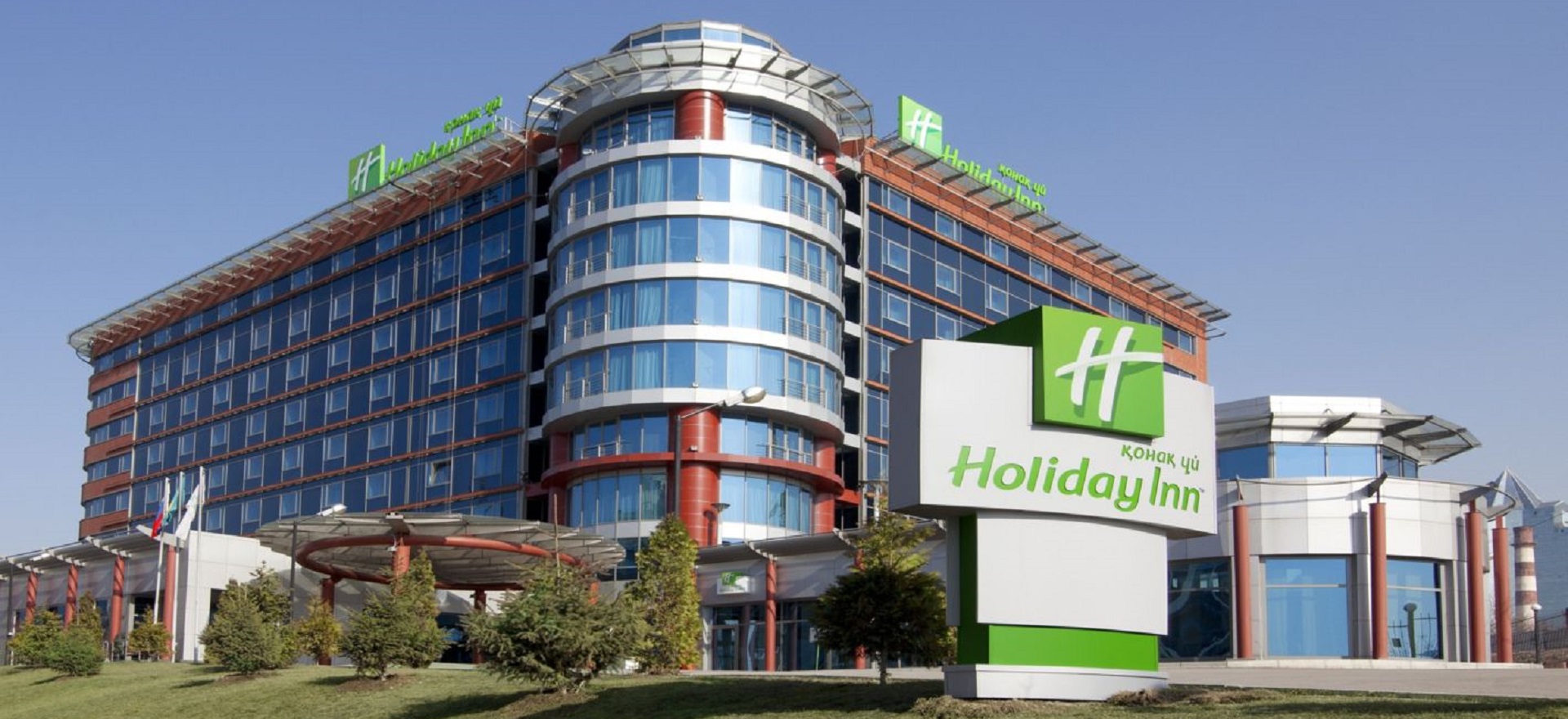 Hotel «Holiday Inn Almaty»
A stylish hotel in the center of Almaty: a restaurant with views of the mountains and the city, a bar and a fitness room.

The location of the Holiday Inn Almaty is ideal for tourists, as well as for those traveling on business. We are a few steps away from the financial center, Republic Square and the main attractions of the city.

Holiday Inn ® Almaty is a 25-minute drive from Almaty International Airport. From the hotel you can walk to the Nurly Tau Business Center, the Atakent Exhibition complex and the Botanical Garden.
Your best meeting at the Holiday Inn Almaty!
Glasshouse restaurant in our hotel.
Sale
You can get acquainted with the list of products sold by us in the direction of HoReCa